Saturday, September 16, 2017
Rain was forecast for the next day – desperately-needed rain with all these wildfires everywhere – but in the meantime it was still pretty smoky. No point in doing a hike with views today, so we opted for the first few miles of the Salmon River Trail.
Fall colors hadn't started yet and the forest was still pretty green, albeit bone dry.
They really don't want you to camp here:
The trail is at river level for the first couple miles:
There are some big trees back in here!
The trail ambles along through the forest with occasional glimpses of the river. There are numerous campsites.
The trail climbs up above the river and after about 3.2 miles there is a viewpoint looking down into the canyon. It's pretty brown this time of year:
The canyon is deep and rugged here. Can you believe that there was a proposal in the 1960s to dam the river and build a highway through here? Now the river is a Wild & Scenic River and this area is part of the Salmon-Huckleberry Wilderness.
We sat and enjoyed a snack, although it was VERY windy here.
Looking down on the viewpoint before heading back down:
There are some waterfalls down in that canyon. It's rugged terrain down there and the falls are inaccessible. However in the summer of 1963, a subcommittee of the Oregon Geographic Names Board made a trek here and somehow managed to get down to those falls. (Read more about it here.) Final Falls: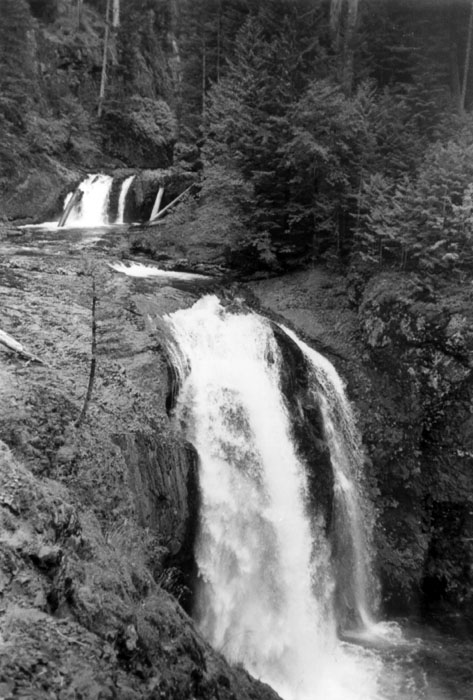 Frustration Falls: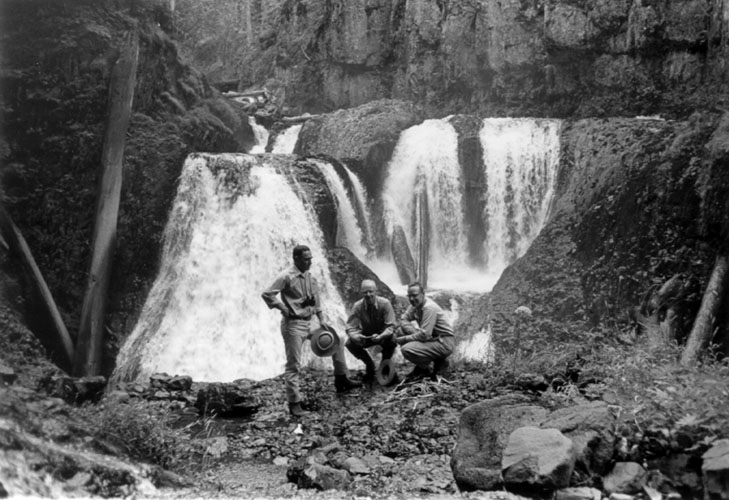 A few years ago some kayakers ran the canyon and Oregon Field Guide set them up with cameras to film the expedition. Here's the segment:
Here's my video of this hike: