Type: 10′ wooden tower with ODF cab
Status: Staffed
Elevation: 6,091 feet
Visited: July 2, 2017
Update: I visited this lookout in May 2023 and it is no longer being staffed.
During our Fourth of July weekend in southern Oregon we visited the Soda Mountain Lookout in the Cascade Siskiyou National Monument (it's also surrounded by the Soda Mountain Wilderness). We parked at the Hobart Bluff Trailhead and hiked south on the PCT. You can read more about our hike here, but I will say that we were lucky to be here during wildflower season. Beautiful!
After a mile on the PCT a cutoff trail heads uphill joins up with the rough dirt road that accesses the summit. Then it was a hot trudge up the road to the summit. This part was just under a mile.
The summit is rather ugly, crowded with all sorts of towers and equipment. There's so much of it that the lookout itself is dwarfed by it all. The mountain for which the wilderness is named doesn't feel like wilderness at all (the summit itself is not actually inside the wilderness boundary):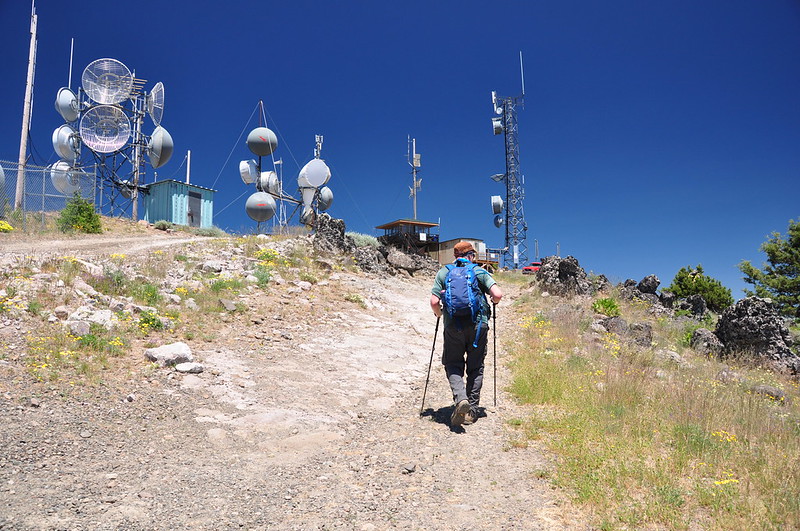 Mt. McLoughlin:
Looking northeast:
Pilot Rock:
And of course, Mt. Shasta:
We crawled under a deck by the radio tower for some shade while we ate a snack. Then it was a quick hike back to the car.