Type: Ground cabin (rebuilt)
Status: Available to rent
Elevation: 4,223 feet
Visited: June 27-30, 2014
We rented the lookout on Snow Camp Mountain last weekend. This was the first lookout to go on the rental program in 1990 and was very popular.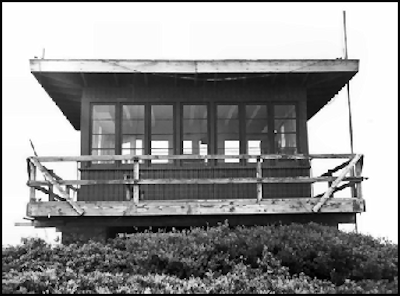 Unfortunately it burned down in the 2002 Biscuit Fire. But dedicated volunteers worked with the Forest Service to rebuild it in 2005.
We arrived after dark Friday night and the mountain was socked in. But things cleared up late on Saturday and we had clear weather the rest of the weekend. We also had tremendous wind starting on Sunday. The stars were absolutely AMAZING.
If you go:
The Rogue River Siskiyou National Forest does not keep their website updated with road or trail conditions, nor do they maintain their roads. A high clearance car is a must. Signage on roads is almost non-existent. A good map and a GPS are required to successfully navigate your way through the road system. Even with these tools at our disposal we still made some wrong turns several times.
The last 0.1 of road up to the lookout is too rough and steep for most vehicles. You may have to park at the bottom and walk up.
Because the wood burning cookstove in the lookout is designed for cooking it only has a tiny wood burning compartment. Traditional sized firewood will not fit in terms of either length or circumference.
The Forest Service website has several errors on their lookout information page. There is no wheelbarrow for hauling your gear. There is no propane stove. The lights are solar, not propane. (I contacted them about these errors but never heard back, and as of February 2016 the webpage still had not been updated.)