In 2002 the Winter Fire (also called the Winter Rim Fire)swept across Fremont Point. The 72-foot-tall steel tower, built in 1936, was damaged to the point it had to be removed. The ground cabin that had once served as living quarters for the lookout and which had been on the rental program was completely destroyed.

Fremont Point cabin before the fire (Heraldandnews.com)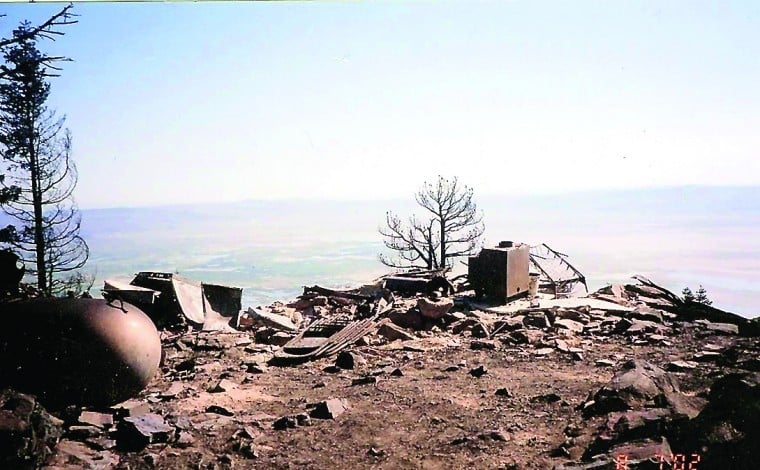 Heraldandnews.com
Fortunately the Fremont-Winema National Forest has rebuilt that cabin, and it's now open for business, as reported by the Mail Tribue.
Like the old cabin, the revitalized version has beds for four — a double bed and two bunk beds — a wood stove, cook stove, propane lights and, just outside the door, an outhouse. Best of all, the porch wraps around part of the cabin and provides eye-popping views of Summer Lake and the valley 3,000 feet below.

Rebuilt Fremont Point cabin (MailTribune.com)
Reservations can be made through Recreation.gov.
Oregon Field Guide did a story on fire lookouts back in 1996 and the second half of the segment showed two renters at the old Fremont Point cabin.